Talent Management
Invest in the Best
Talent management consists of significantly more than periodic evaluation of performance. Achieving and sustaining top performance requires a new approach to individual- and team communication, decision-making and implementation. If people in an organization are an investment, HRP can help you and your people capitalize on the return.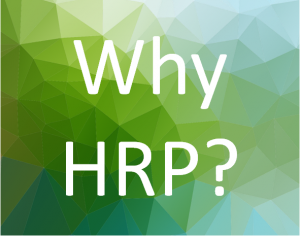 HRP's Talent Management approach is explicitly focused on increasing business results. This involves aligning organizational goals to individual needs and motivation. Our performance management programmes and services aim at:
 – training managers on setting objectives and reviewing performance
– developing coaches who will sustain performance and/or potential
– helping employees develop themselves.
Talent Management Services
Find out more about our performance management systems and tools in a face to face meeting.
HR Training
HRP provides training for HR professionals to learn how to enhance and make use of talent management process and tools for a critical mass of employees.
See also:
– Open Programmes / HR Influencing. Find out more here.
– Train the Trainer Programmes.
Double Call Observation
HRP provides field observation for sales reps. A short discussion on objectives and possible obstacles proceeds the double call, while detailed feedback is offered to the participants and the sponsors of the programme.  The participant receives a report based on a set of originally formulated, behaviourally anchored rating scale (BARS).
A unique service in Greece.
See a sample report:Double Call Observation Sample Report
Competency Modelling
While job analysis is primarily looking at "what" is accomplished, competency modeling focuses more on "how" objectives are met or how work is accomplished.
HRP helps you define the skills, knowledge and behaviours necessary to predict success in different levels of responsibility.
Measuring Training Effectiveness
How effective is your training? Our method allows you to measure changes in knowledge and behaviour and to translate them into ROI (Return on Investment) for a specific intervention.
Related: Learning Escape Rooms
Performance Appraisal
Our perception of performance management tools is moving beyond the static, retrospective notion of a 'results vs. goals' evaluation. It fosters towards the establishment of solid partnership relationships between the manager and its team and highlights the areas of future improvement. In this way, performance development meetings become coaching and motivational sessions with concrete goals and clearly linked, personalized business outcomes.