Training & Group Coaching
Enhance your performance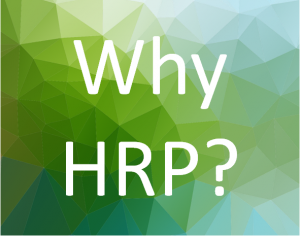 Strategic training sees the systematic development of people as integral to organizational adaptability and improvement of the bottom line. This calls for a new approach to training content, delivery and transfer of new knowledge.
– The HRP trainer helps participants gain insight by focusing on action through case studies, role-plays and one minute cases.
– He offers positive confrontation, i.e. non-judgemental feedback which does not compromise on honesty.
– HRP enhances the transfer process by allowing a time span between each day of the seminar. Participants apply the new behaviours at the working place and report on their practical application at their next meeting.
Training & Group Coaching Programmes
Leadership and Management
Mastering communication tools and key attitudes, leading, motivating and coaching are the key qualities these trainings develop.
Programme Brochure: PD Management training
Sales
From prospection to closure via the defence of margins, this programme covers all the features of the commercial landscape of product and/or service salespeople.
Programme Brochure: PD Sales training
Negotiation
Open to all in negotiation situations – commercial, union-related or otherwise – this training optimises the preparatory phase, the approach strategy, creativity and tactics.
Programme Brochure: PD Negotiation training
Time Management
Making fundamental choices, prioritising, becoming aware of our time-related prejudices, acquiring effective organisation tools – these are the elements this training programme addresses.
Programme Brochure: PD Time management training
Energy Management
Improved awareness of personal stress factors, energy and lifestyle management and the ability to communicate effectively in difficult situations are the themes covered in this programme.
Team Synergy
Enabling planned, permanent and project teams to define the steps needed to appraise, achieve and maintain the success factors.
Programme Brochure: PD Team synergy training
Crosscultural Programme
Differences in culture and language can lead to miscommunication and misunderstanding. Managers learn a number of approaches to help them capitalize on the international diversity in their team.
Programme Brochure: PD CrossCulltural management training
Personal Branding
Leaders are internal service providers, who need to sell themselves. This programme helps participants realize who they need to sell themselves to, how to position themselves and craft their personal leadership brand.
Arguing Before Groups
This two-day course draws from the areas of NLP, drama, and rhetoric in order to equip participants with the necessary tools to present, persuade, deal with objections and make their voice heard!
Train the Trainer
The two-day course helps current and future trainers identify the different roles of a trainer as author, actor, interactor and producer and maximize the return on investment from participants. A one-day workshop on measuring effectiveness of training intervention can be added as follow up.